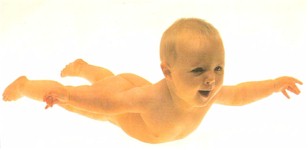 "Our session made me feel this good"

Thank you, thank you, thank you"!
J.B.
---
"I have been a client of Janet Heartson's on and off for about a year and a half. During that time she has done amazing healing work with me. She's helped me heal a deeply traumatized infancy and childhood. Her work has allowed me to release the past and restore a healthy mind, heart and body . Due in large part to Janet's intuitive abilities, heartfelt support, and the healing modalities she uses I have been able to create a happy life for myself. When I look back to where I was just a short while ago, I feel that this is no less than a miracle".
K.D.
---
"My sessions with Janet have been powerful, fun adventures in healing. As a result of our work together I have experienced improved physical health, beneficial shifts in my emotions, and deeper self awareness".
Wendy W.
---
"Janet, I love you!. Not only have you helped me as I struggled with tough issues – you gave me the husband of my dreams".
L.N.
---
"Janet has an innate understanding of human nature and is able to gently guide others in moving through their emotional blocks and limitations. Her presence alone seems to exude a sense of hopefulness and joy".
Donna P.
---
"I had a serious bike accident. As a result of the injury to my eyes, I was suffering from double vision. My doctors prescribed surgery and months to heal. My session with Janet offered me specific eye exercises and released the emotional trauma. A few weeks later I put away both my bifocals and my eye patch and have been able to read a book and the newspaper again"!
Victor K.
---
"Life has a way of attaching emotional and spiritual issues as time passes. I recommend not only working with Janet to remove specific spiritual and emotional blocks but periodically having a session with her to make sure you are "tuned up" and living your best life".
Joan W.
---
"Aroma Touch and the Sound Healing Room with Janet Heartson is a must try  amazing experience. Janet uses essential oils and light massage techniques to gently move out any stress, toxins and worry, leaving you feeling relaxed and refreshed. You also leave the massage smelling GREAT! You then receive a 20 minute sound healing that is a must try beautiful healing experience. They go perfectly together so you leave feeling on top of the world. Relaxed, Peaceful and Joyous! Thank you Janet!!"
J.F.
---
"I found the essential oil treatment very powerful – relaxing and enlivening all at the same time. And, I smelled really good for the whole rest of the day! And the sound healing is always very clearing. Janet once described it as a "raking" of the energy body. That's exactly what it felt like. I could feel my spine releasing tension and the rest of me felt deeply relaxed. I highly recommend Janet's work".
A.W.
---
"Janet Heartson performs miracles. She identifies the source of issues so you can work through them rapidly, often within a session and a couple of days of integration. One example of this for me. I have had a near death experience. One day I realized that a good part of me was not really present in this world and was still attached to the other side, or maybe even wanting to be on the other side. I called Janet for help. With insight and compassion Janet identified two issues that my problem was centered upon, the death of a dear friend 7 years ago and an upsetting and very personal incident from 30 years ago. I never would have connected these two issues as the source of this problem. I had not thought of the upsetting incident in over 30 years and I have never spoken of it because although it was significant it had not registered intellectually as the trauma it actually was. So this was a specific event that no one could have known about. But Janet saw this event and its connection to my problem. We worked through these two issues in a 1.5 hour telephone session, then I had 3 days of integration and the problem was solved. I felt like a new person with all kinds of energy. Miraculous."
Barbara W.