HeartsonSound Healing Chamber
20 minutes – $20
Experience the soothing and calming affects in your mind and body. This completely unique and wonderful sound treatment is available only here. Combines multi healing frequencies including physio-acoustic, binaural and custom coded sound fields that sooth and relax both body and mind
The 20 minute sound healing experience combines the following :
Gentle multi-frequency full body sound treatment for wellbeing.
Physio-acoustic vibrations relax the body.
Binaural and holographic sound fields calm the mind.
Infrared light and salt lamps, warm and comfort the skin.

Bliss Package – AromaTouch and Sound Healing
Combine with AromaTouch for an hour of blissful relaxation
65 minutes – $60
Our Bliss Package combines the benefits of AromaTouch with HeartsonSound. This completely unique and wonderful sound treatment is available ONLY here. Combines multi-healing frequencies including physio-acoustic, binaural and custom coded sound fields that sooth and relax both body and mind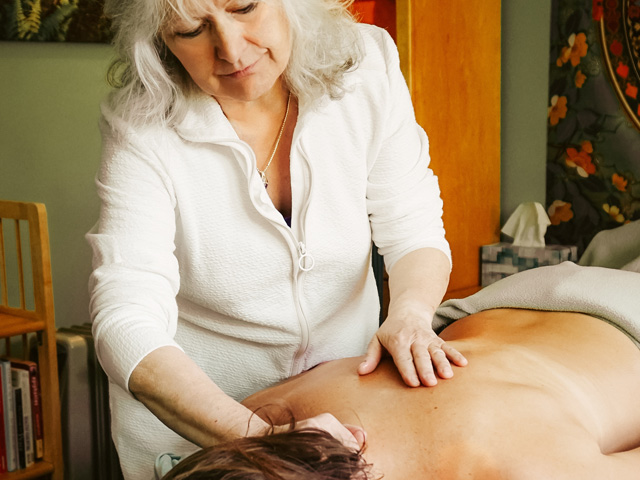 "The sound vibrations feel like being recalibrated on all levels. Tension gives way to harmony. My mind is clearer and my body relaxed." Paul Tidyman
"Sound healing is always very clearing. Janet once described it as a "raking of the energy body." That's exactly what it felt like. I could feel my spine releasing tension and the rest of me felt deeply relaxed. I highly recommend Janet's work." AW
This is such an amazing experience!! I felt as though the sound waves were washing away my stress. Diane W
What is the Sound Healing experience like?
"This has got to be the real deal. Saturday afternoon Pam and I visited Janet and John Heartson in Barnet, VT. We each had a most interesting sonic experience. Pam went first. She had not been feeling well that day, and came out of it with a huge smile. She felt much better the rest of the day, slept pretty well that night, and has had a good weekend.

Janet, a former family therapist, cofounder of 10X Healing, uses this as part of her healing modalities, kind of an adjunct to the other wellness services she offers as a shaman and intuitive.

Pam and I have known John and Janet for years. They are fully committed on a soul level to making this planet a better place to live, and to help people with the gifts they have.

So…if you are interested in or deeply enchanted with either the inner journey, your own healing, then I gently suggest you might want to check this out.

No, I do not get paid for writing reviews and ad copy—I just believe strongly in the power of community, of neighbors sharing with neighbors, simple as that.

ps—this is neither pie in the sky nor total off the grid woo woo. John explained to us much of the scientific basis for this program, utterly fascinating and informative. BTW, the sonic experience can be written for specific healing goals. Treat yourself." Paul Tidyman